Friday, May 8, 2009
This will be our last day in Bali. Time really flies when you were in vacation. It had comes to an end before we realised. The day began as usual, we had our breakfast at our hotel. Since our flight home was scheduled at night, we still had one whole day to go sight seeing in Bali. Of course we couldn't miss the opportunity to pamper ourselves with the spa and massages treatment widely available in Bali. Therefore, we had booked a 2 hours Spa and Massage package thru our guide. There was a driver from the spa centre who came to our hotel to pick us up to their centre - Adi Spa. THUMBS UP for that kinda good service! Once we arrived there, we were greeted by a lovely young lady which explained to us the types of treatment and packages available in their outlet. The environment in Adi Spa was very calm and balinese feel which I find it very comfortable and soothing.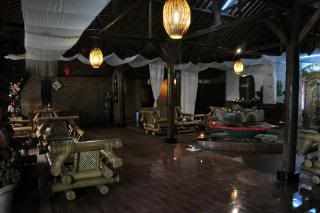 The environment is filled with soothing and calm music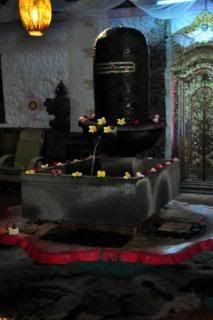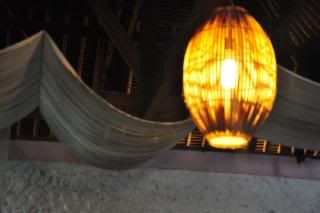 After 2 hrs of pampering session which consist of aromatic foot wash, balinese traditional massage, javanese body scrub, milk body polish and flower bath, it's time to walk around Bali town for lunch. We had asked their driver to send us to one of their shopping mall. The guy recommended us to go to Discovery Shopping Mall. We walked around the shopping mall and from our observation we realised that tourists seems to outnumbered the locals there. We had lunch in one the restaurant there which faces the seaview. Some of the pictures taken at the restaurant below.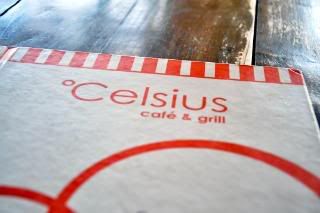 Our starter platter - yummy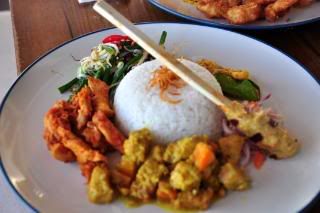 Traditional Bali Mixed Rice. I love the stir fry vege, something different from Malaysia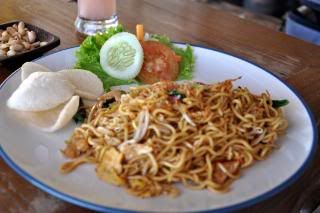 We were practically exhausted liao after walking non stop earlier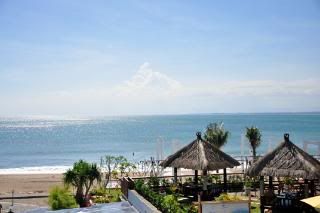 This is how the 'pondok' stand in the restaurant..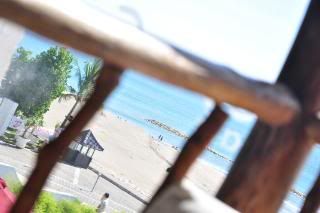 We were too bored after lunch and decided to have some fun playing games at the arcade. Two old fella playing like small kids.. Wakaka.. Not too bad ya coz we even managed to change for a small gift. Wanna guess what we won? Scroll down and see...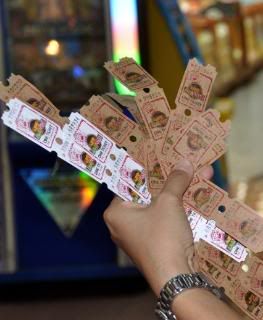 With all these, we got..........


THIS! Hahaha..
After the arcade session, we went back to our hotel and wait for pick up from our guide. It was time to go home. SOB SOB! After checking in to the Air Asia counter, we walked around the airport and finally decided to go for dinner first since our flight was at 8.35pm.
Hubby getting tired now..
And me also.. TIRED after a long whole day walking..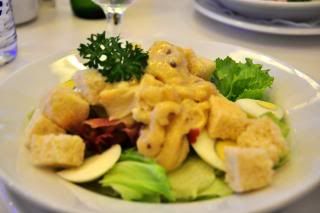 Caesar Salad which taste salty.. Weird..
Trying to be cheeky here..
The unlucky news comes in after we had our dinner, our flight was delayed. Grrrr.... Sien... From 8.35pm to 10.20pm. OMG! What are we gonna do here.
So we ended up sitting at the restaurant and get bored and for me I took the opportunity to snap anything that interest me to 'cure' my boredom.
Some of the shots capture during our 'stay' waiting at the airport.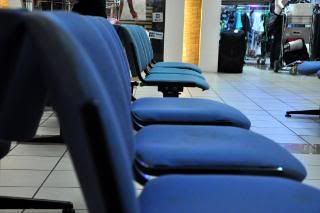 How long do I still need to wait??? Grr..
After the agonizing 2 hours delay, finally we managed to get on board of the plane. Oh boy, both of us were dead tired once we touch down and came home. Luckily, I took leave the next day.. PHEW! In my mind I was thinking, when will we go on holiday again? HOPEFULLY can make it ONCE A YEAR ya HUBBY! :-)