Tuesday, May 19, 2009
We had the opportunity to taste some of Teochew dishes during the weekend back hometown. The boss of the restaurant had invited my parents over to his restaurant to sample the dishes in his restaurant which is just situated nearby our new place. The environment of the restaurant is airy and comfortable. There was a lot of other guests around there when we were there. We were served with hot and scrumptious Teochew cuisine. Some of the photos taken before we sampled them. We can eat the dishes with either rice or porridge.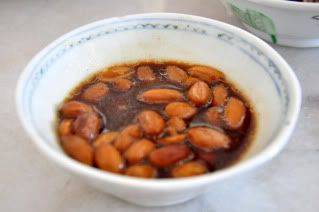 Braised peanuts - served as starter

Braised duck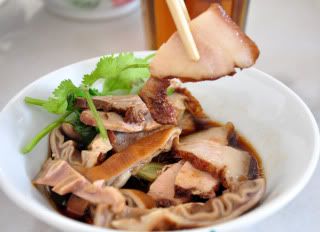 Braised intestine and pork slices

'Kiam chye'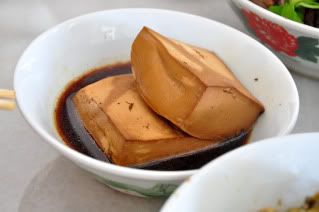 Braised beancurd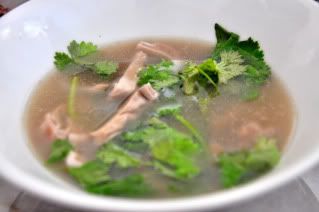 Pig intestine soup- Mummy said this was good!
Herbal Tea Egg - to quench your thirst especially on a hot day
I would definately recommend the braised duck. It is a must have on the table. The Teochew are very well known for this speciality dish. The duck is simmered for at least 2 hours over small flame with various spices. Therefore, the gravy of this dish is very flavourful and aromatic. I am too engrossed in eating til I had totally forgotten to snap the braised eggs on the table.
So if you wanted to try something different, why not drop by to try out the dishes there? While you were there, do give me a call to check out whether I am around since it was just nearby my parents' place so that you can 'belanja' me as well. ;) The address of the restaurant:
Zhen Kung Fu Restaurant
B-9766 Jalan Haji Ahmad, 25300 Kuantan, Pahang